Exploring OnCredit's Journey in Vietnam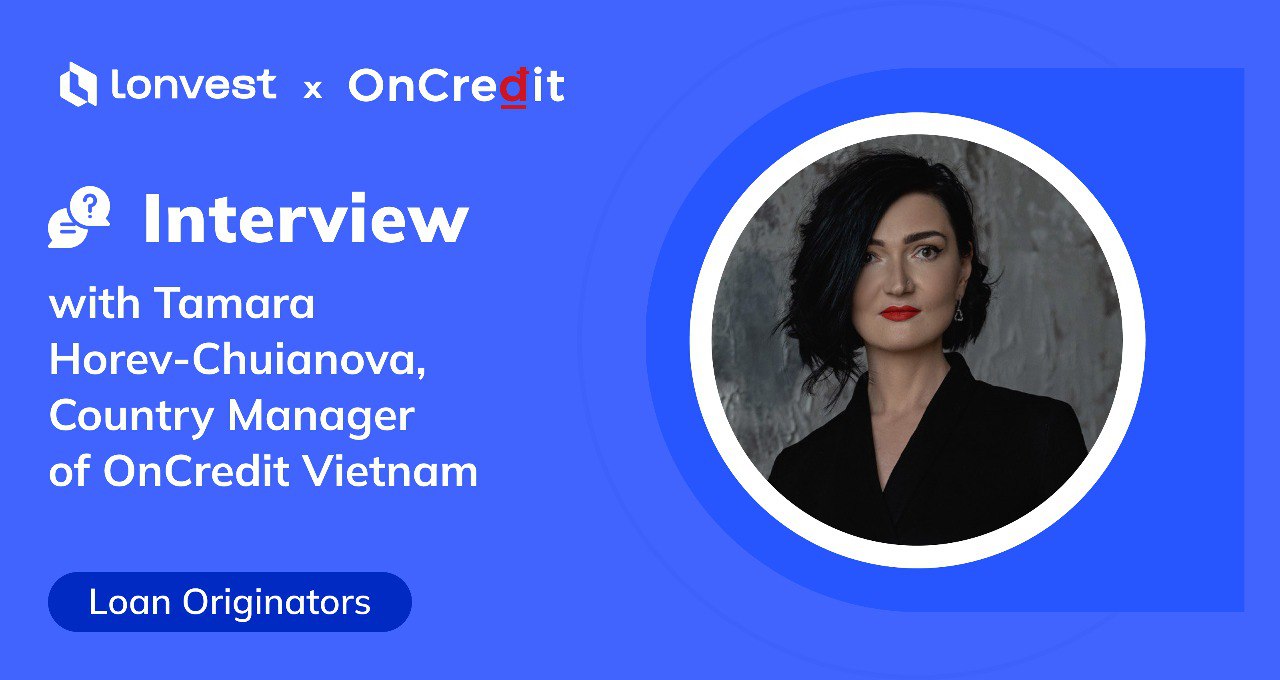 Join us for an interview with Tamara Horev-Chuianova, the Country Manager of OnCredit Vietnam. Discover the driving force behind their success as we delve into Tamara's strategic vision, innovation, and operational excellence. Gain invaluable insights into the future of fintech in Southeast Asia and OnCredit Vietnam's transformative journey.
Hey Tamara! Thanks for taking the time to chat with us! Let's kick things off by discussing your journey at OnCredit and how you started in Vietnam.
Hey there! Thank you for having me.
I've been with OnCredit since the beginning of 2020, initially joining as the Head of Collections. It was an exciting opportunity that led me to fly to Asia right away. My main goal was to launch a department, recruit a stellar team, and establish efficient processes. Over the course of two years, I dedicated myself to developing and enhancing the collections department, and my efforts paid off when I was offered the role of Country Manager. It was an opportunity I gladly accepted. Come January 2024, it will mark our 4-year anniversary together.
Before my time at OnCredit, I spent around 13 years in the fintech industry and banking sector in Ukraine. I began my journey in collections as an operator, working closely with clients to improve loan repayment rates. Through perseverance and hard work, I steadily climbed the ranks and eventually secured top positions. Thanks to my extensive experience, I have an in-depth understanding of collection processes, know how to effectively communicate with clients, and have a knack for guiding and supporting both newcomers and experienced professionals.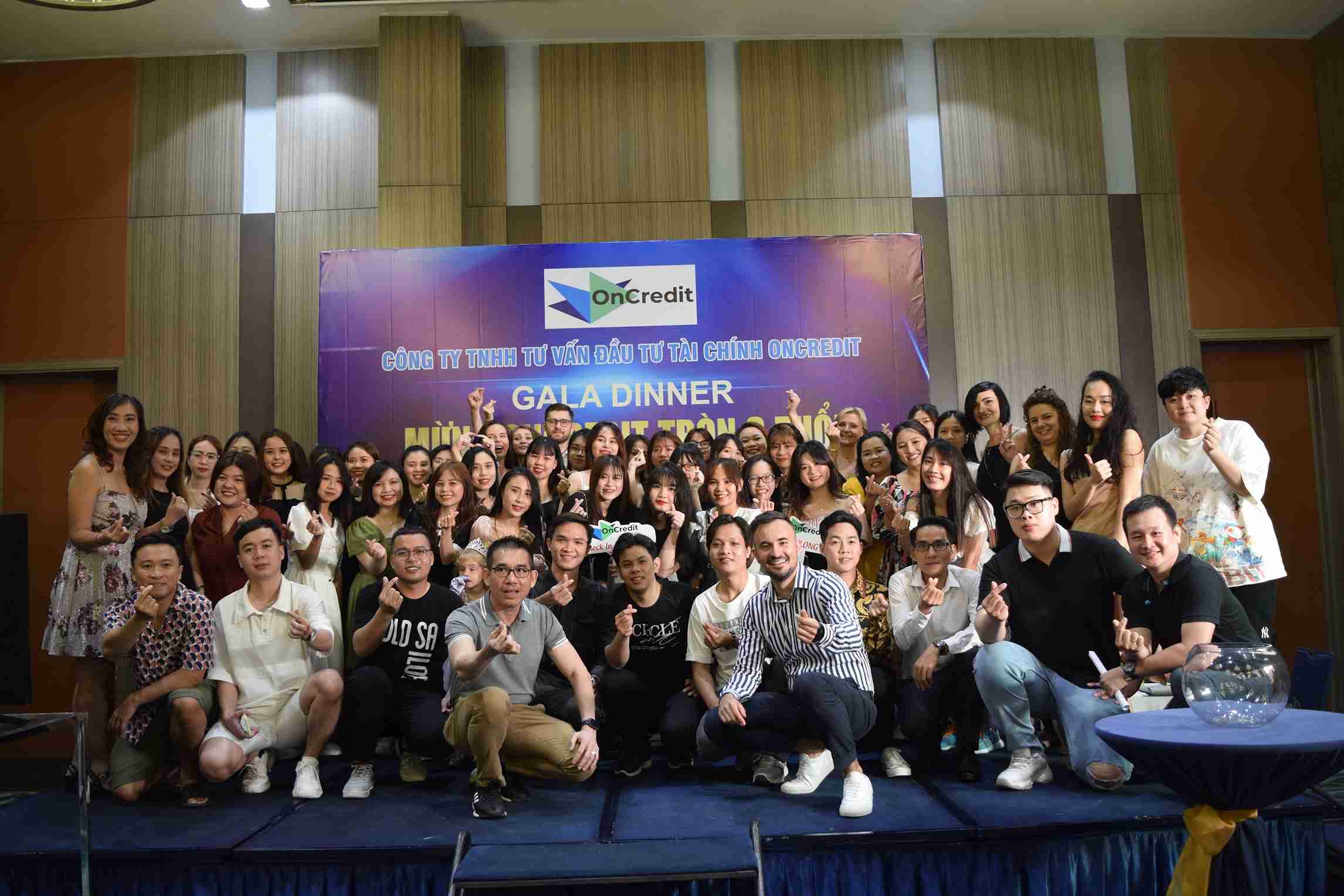 What are the differences in responsibilities between being a Head of Collection and a Country Manager?
The responsibilities between being a Head of Collection and a Country Manager are distinct. As the Head of Collection, your focus is solely on achieving results within that department. However, as a Country Manager, you bear responsibility for the entire company. This covers strategic planning, developing motivation systems company-wide, team management, and meeting all business objectives. I also serve as a bridge between the local team in Vietnam and the team based in Ukraine. While they do communicate directly, I handle key tasks and coordination.
And which role do you prefer?
If we discuss my personal preference, I thrive on growth, continuous improvement, and tackling complex challenges. That's why I find the Country Manager position most fulfilling. While I felt more comfortable in the collections role initially, I believe that to grow, you must step out of your comfort zone. Over the past year and a half, I've experienced an incredible professional leap, expanding my capabilities tenfold.
Let's back to OnCredit business. Why did you chose Vietnam as your first Asian market for expansion?
When the question arose of which market we should enter, we considered Southeast Asia. In general, if we look at the Southeast Asian region, it consists of approximately 1 billion people. We decided that if we can achieve success in one country, such as Vietnam, it would provide a foundation for expanding into neighboring countries.
After evaluating three countries (Philippines, Indonesia, Vietnam), we based our decision on three factors:
Market size: Vietnam's current population of 100 million people is a promising market indicator.

Internet penetration: We conducted several studies which indicated that Vietnam has a high level of Internet penetration, particularly among mobile users. This was later confirmed when we found that approximately 80% of our customers accessed our product through their mobile phones.

Successful fintech cases in the market: This factor held significant importance. The presence of successful business models in our segment is a positive sign. At the time of our entry into Vietnam, there were already 3-4 companies in the market.

Ensuring compliance with the law is our top priority – it's an absolute cornerstone of our operations.
Considering these 4 factors, we decided to enter the Vietnamese market.
Sounds fascinating. Now, let's talk about your achievements in the Vietnamese market over the past years.
Oh, it's been quite a journey! We introduced our Asian brand, OnCredit, in Vietnam back in 2019. Despite the pandemic's challenges, we managed to reach profitability in September 2020 and secured a spot among the top five financial services in Vietnam by December 2020.
Fast-forward to 2022, and the Asian market has become our main focus within the SpaceCrew Finance Group. Our portfolio in Vietnam is currently valued at $10 million, which is a solid 25-30% higher than our Ukrainian brand, MyCredit, established in 2016. We've gained a whopping 2 million customers in Vietnam!
We've assembled a local operations team consisting of 120+ talented individuals, and we've firmly established our presence within Vietnam's fintech ecosystem. Looking ahead, we have exciting plans to expand our portfolio with new brands and products. We're actively exploring long-term, impactful solutions and diving into the world of BNPL lending.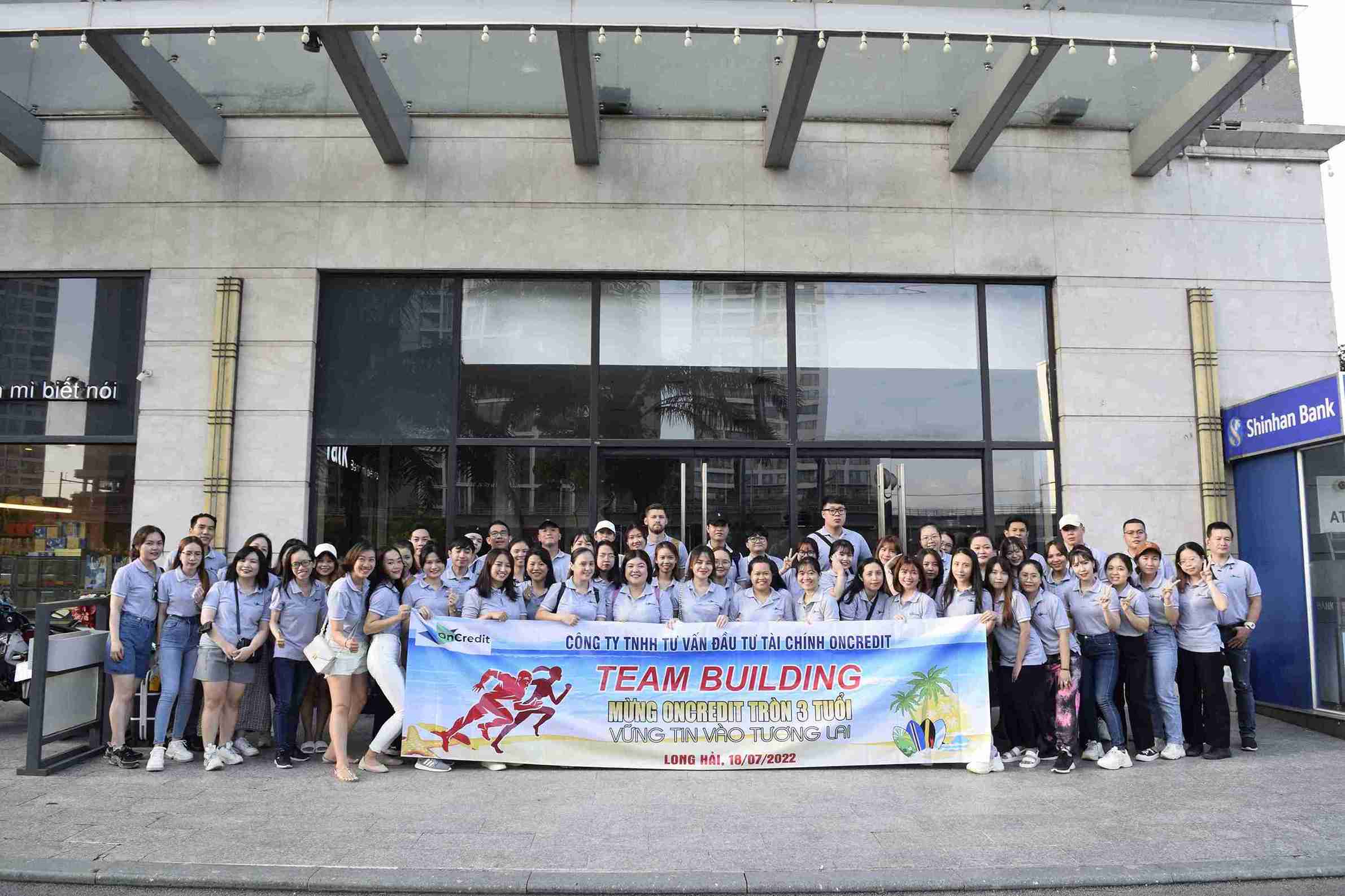 2M customers served – that's impressive numbers! Working in the Vietnamese market must have its own unique characteristics. Could you tell us more about it?
Definitely! The Asian financial services market has its perks. Vietnam, for instance, boasts a high level of banking services penetration, with over 60% of the population being unbanked. And in the Philippines, that figure reaches a staggering 70%. It's a clear indication of the substantial demand for lending services in the region.
However, there are challenges too. Asian clients tend to have poorer payment discipline compared to Europeans, which can be risky for financial companies. Additionally, the lack of well-established credit bureaus in the region poses extra hurdles for credit institutions when assessing borrower solvency and reliability.
Besides, it's important to acknowledge the exceptional work ethic and culinary delights in Vietnam. The Vietnamese people are incredibly intelligent and hardworking, dedicating themselves fully to the tasks at hand. They embody a champion mindset, valuing hard work and perseverance. This reliability and dedication make them a dependable team to count on. And let's not forget about the mouthwatering Vietnamese cuisine – it's simply delicious!
Can you share the vision, mission, and values that drive OnCredit?
Absolutely! Our main objective, embraced by our entire financial group, is to make financial services accessible to all. In a world where big banks often prioritize customers with pristine credit histories and high incomes, we stand out by providing opportunities to individuals from all walks of life. We believe in giving everyone a chance and making money accessible to them. It's truly fulfilling to witness our clients progress from small loans to securing larger bank loans, and we take pride in being a part of their journey.
We're all about making the loan process easier for everyone while providing timely assistance. Honesty, transparency, and the security of personal data are core principles we adhere to. We believe in delivering high-quality financial services, no matter the circumstances.
What is the peculiarity of working with the Vietnam market?
The Asian financial services market possesses a significant advantage: a relatively high level of banking services penetration in Vietnam, where over 60% of the population is unbanked, and in the Philippines, where this figure reaches 70%. These statistics indicate a substantial demand for lending services in the region.
However, despite these positive aspects, there are some challenges in the Asian market. For instance, Asian clients generally exhibit lower payment discipline compared to Europeans, which can pose a risk to financial companies. Moreover, the absence of well-established credit bureaus in the region creates additional challenges for credit institutions, making it difficult to assess the solvency and reliability of borrowers.
Many of the markets we operate in, such as Poland and Ukraine, have traversed a similar path. This indicates the stage of market development and the exciting journey that lies ahead!
OnCredit is known for providing loans within minutes to meet temporary economic needs. How do you manage to keep your risk rate in check?
Our risk managers keep it a secret :-) But I can tell you that the heart of our risk management is our AI-powered scoring system. While having a vast amount of data is important, it is equally crucial to adapt to the current market conditions to avoid potential setbacks.
To assess the risk level of a borrower, we employ over 100 factors that inform our decision on whether to approve a loan for a client. These factors encompass a range of elements, including both external and internal considerations. We evaluate the client's behavior, their history with our platform, and various other relevant factors.
For instance, during the Vietnam pandemic, we had to completely revamp our customer analysis approach. It's worth noting that most Asian countries implemented stringent measures to control the spread of the coronavirus. Citizens were required to stay at home under the threat of criminal penalties, and businesses of all sizes came to a halt. Vietnam experienced a similar situation during the summer and autumn of 2021 when the country's economy came to a standstill. To ease the financial burden on our customers, OnCredit extended loan terms, reduced late fees, and decreased the amount required to renew contracts.
This customer-centric approach proved beneficial for both our clients and our business. Gradually, the loan portfolio stabilized. We also provided debt relief to customers facing difficulties due to the pandemic, which encouraged them to repay the remaining amount. Some fines were waived, especially for those who were only 20 days or less behind on their payments. Clients who were late by less than 5 days faced no sanctions at all. These factors significantly altered our approach to customer analysis and loan decision-making.
Furthermore, to mitigate risks, OnCredit specialists began conducting even more rigorous solvency checks on customers. We limited loan issuance in regions with high disease prevalence and among specific population segments, such as the service sector.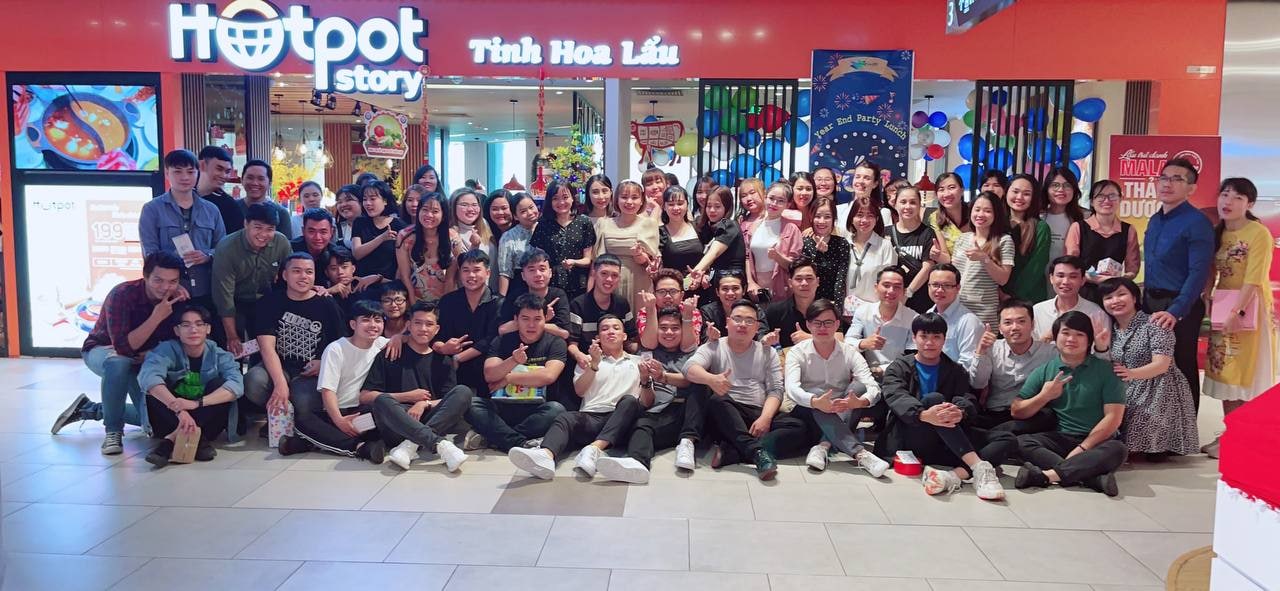 What is the reason investors should invest in OnCredit loans?
Investors should be excited about the opportunity to invest in OnCredit loans for several compelling reasons:
Experience: OnCredit has been operating in Vietnam since 2019, establishing a strong presence in the market. This experience in the local market positions OnCredit as a trusted and knowledgeable player.

Portfolio: Our portfolio in Vietnam is currently valued at an impressive $10 million, reflecting the success and growth of our lending activities. This substantial portfolio demonstrates our ability to effectively manage loans and generate returns.

Customer Base: OnCredit has garnered an incredible 2 million customers in Vietnam, showcasing the widespread appeal and trust our brand has garnered within the market. This large and growing customer base underscores the demand for our services and the potential for continued growth.

Team: The OnCredit team, consisting of 120 highly skilled professionals, plays a crucial role in our success. Their expertise and dedication contribute to the company's achievements and provide a strong foundation for investor confidence.

Risk Model: OnCredit has implemented a comprehensive risk management model to mitigate potential risks associated with lending. This proactive approach helps safeguard investor interests and ensures a prudent lending strategy.

Profitable Business: OnCredit operates a profitable business model, generating positive financial results. This profitability indicates the company's ability to generate returns and provides a strong foundation for investor confidence.
In March 2023, some companies faced market scrutiny, and platforms withdrew offers from the sites. How do you see the prospects, and what are you doing with these risks?
Despite the relatively unstable situation in the Vietnam market over the past three months, which was influenced by government inspections and the negative repercussions of the COVID-19 pandemic in the fall of 2021, our company has maintained its leading position among financial services, ranking in the top five in the market.
We perceive any crisis as an opportunity to optimize and automate our business processes. To this end, we have developed well-defined and sophisticated action plans that are implemented when crises arise. Our team comprises specialists in risk analytics, marketing, and collections, who execute predetermined strategies. We remain agile in adapting to market requirements and responding to external changes.
We have conducted a thorough review and considered all the recommendations provided. As a result, we have addressed any identified violations and are now fully compliant. We remain committed to operating within the legal framework, just like many other companies in the market.
We are committed to maintaining the trust of our clients and upholding our position as a reliable partner in the financial sector, regardless of external factors and fluctuations.
Exciting times ahead, Tamara! Lastly, could you give us a sneak peek into On Credit's plans for the future?
Our goal is to take leadership positions and keep them. Further product line expansion, long loans, target and BNPL. The population of 100M people says that we have many challenges and work ahead of us!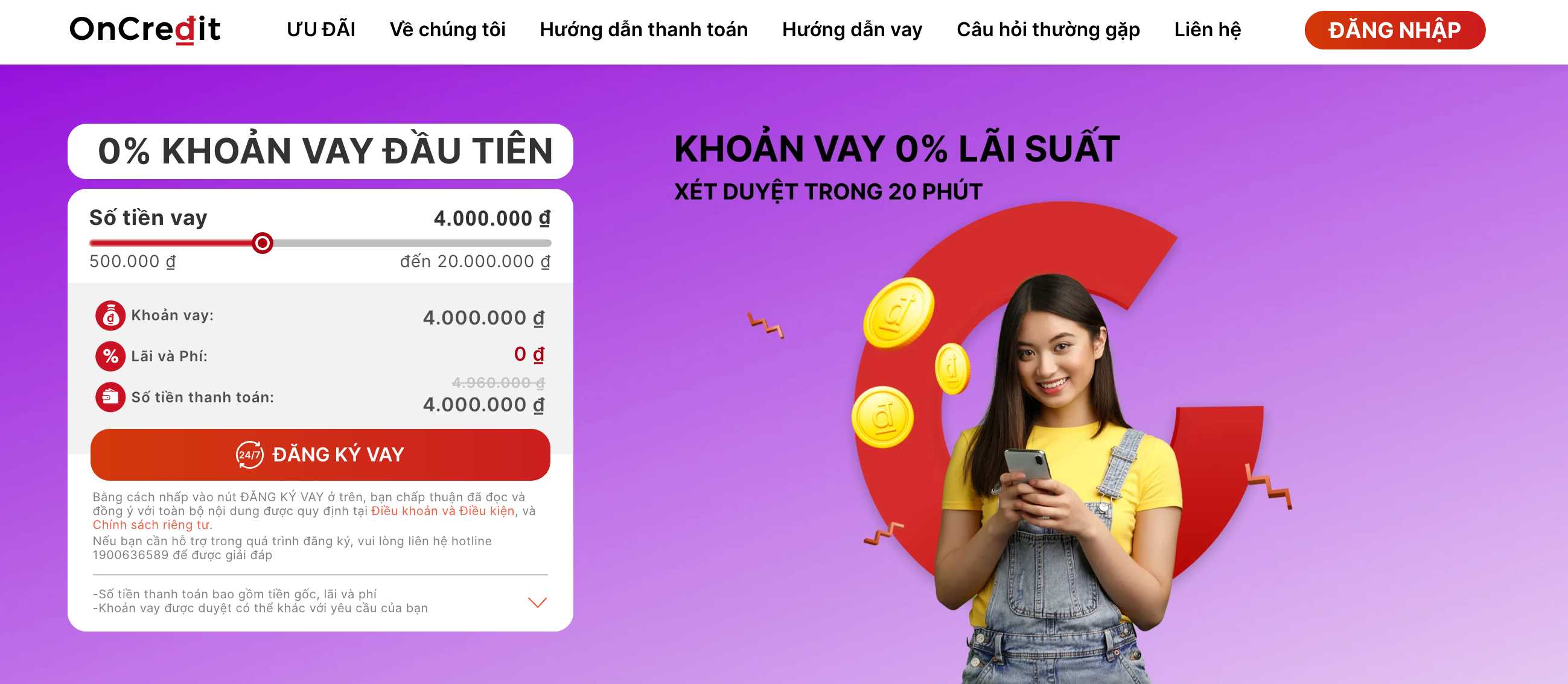 ©2023, Lonvest P2P Investment Platform LLC. All Rights Reserved