Easy Investing with Lonvest: Your Quick Guide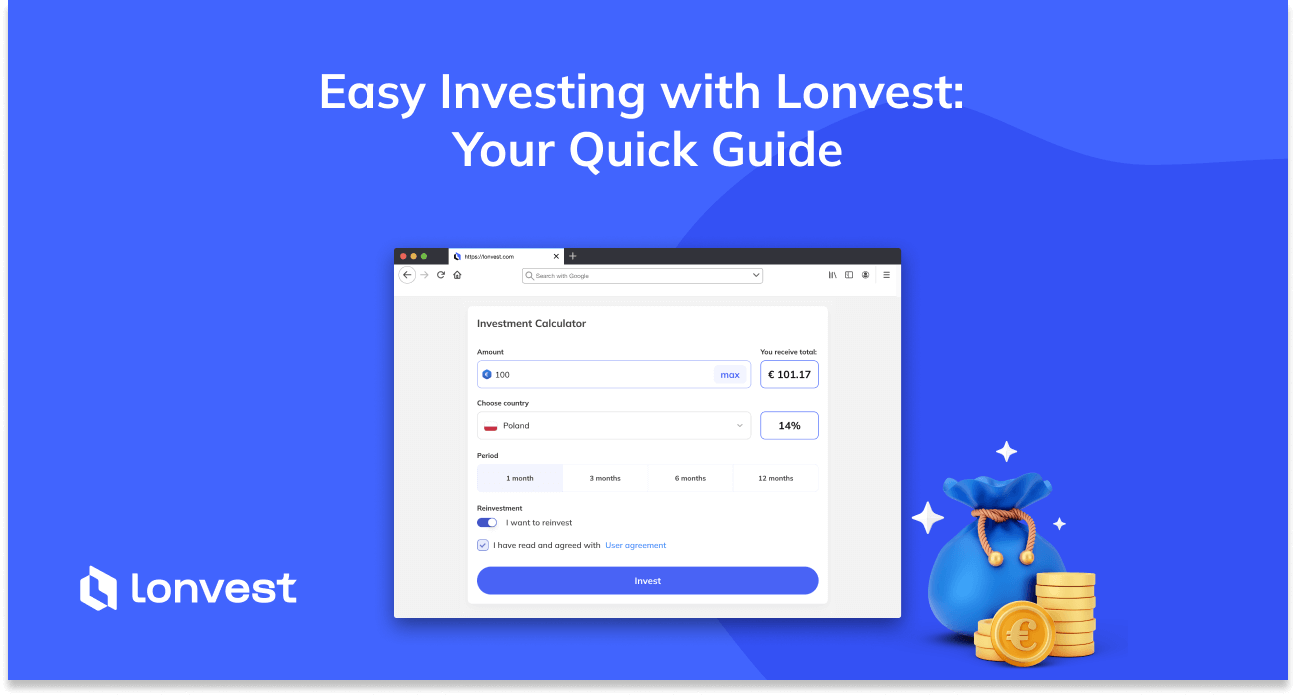 At Lonvest, we care about your safety and want to make things easy for you. That's why we have the auto-investing tool.
What is the Auto-Investing feature?
We offer loans on our platform that last up to 60 days. But what if you want to invest for longer? That's where our tool comes in. If your loan ends early, we'll move your money to a new loan. This way, your money is always working and not just sitting around.
How to Use Auto-Investing:
Put Money in Your Account: Use a Bank Transfer to add money to your Lonvest account

Decide on the Amount: Enter how much you want to invest from your Lonvest account.

Pick a Country: Decide where you intend to invest.

Choose Your Time: How many months do you want to invest for?

Use the Reinvest Option: If you select this, Lonvest will put your money back into a similar investment once the first one ends.

Finish: Click on 'Invest', and you're done!
After You Invest:
Where Your Money Goes: We'll spread your money across different loans in the country you picked.

If a Loan Ends Early: Sometimes loans finish before expected. If this happens, we'll move your money to a new loan.

If a Loan Has Problems: If someone doesn't pay back their loan, don't worry. We'll move your money to another loan that's doing well.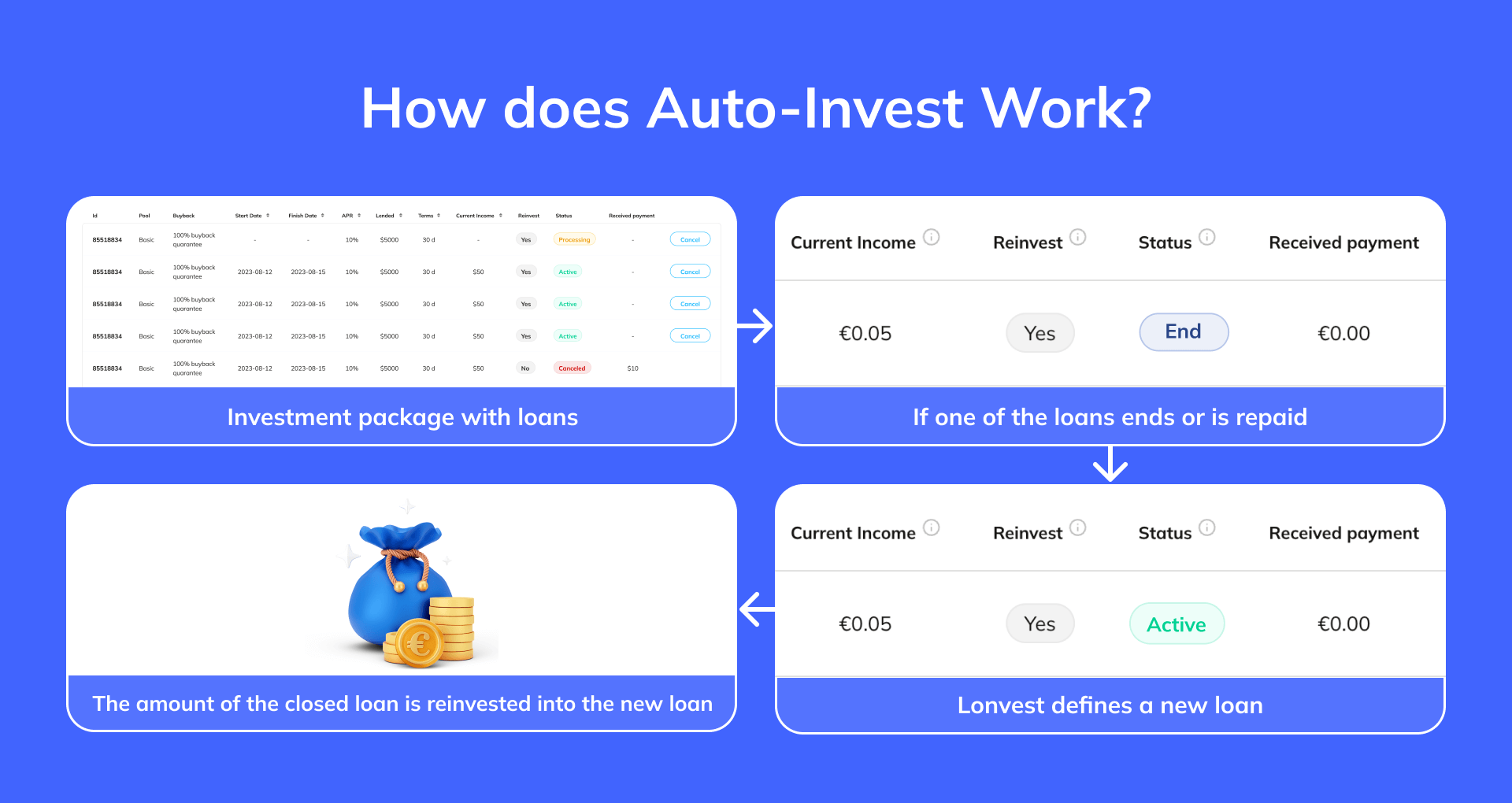 How You Make Money:
Daily Updates: Every day, Lonvest will tell you how much you've made.

How We Work It Out: We take your investment, multiply it by the interest rate, and then divide by 360.

Getting Paid: When your investment time ends, you get your original money plus any profit. If you chose to reinvest, we'll start a new investment for you with your original money.
To Sum Up
Lonvest's auto-investing is a simple way to make your money work harder. Just make your choices, and we'll handle the rest. Give it a try and see your money grow!
©2023, Lonvest P2P Investment Platform LLC. All Rights Reserved