Interview with Daria Navrotskaya, COO of ClickCredit Poland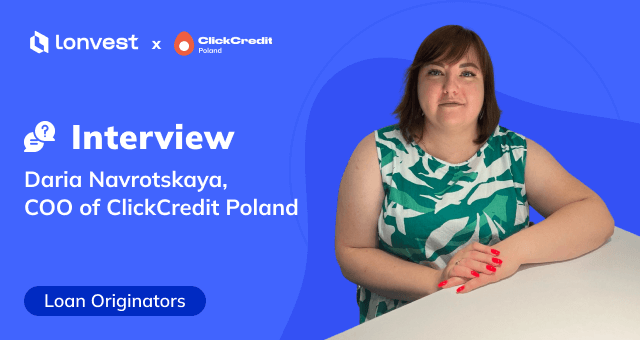 Today, Lonvest warmly invites you to join us for an insightful conversation with Daria Navrotskaya, the COO of ClickCredit Poland, one of our loan originators.
Get ready to gain valuable insights as Daria shares her expertise, shedding light on the ins and outs of the lending industry, the impressive growth of ClickCredit PL, and their collaborative journey with Lonvest.
Hey Daria! It's great to have you here with us today! Could you please tell us more about ClickCredit PL and the inspiration behind starting the platform?
Hey there! Thanks for inviting me!
The European market has always caught our attention for its clear regulatory framework. On one hand, when the market is just emerging, there's an opportunity for active growth. On the other hand, an established market ensures a stable environment without regulatory turbulence. So, launching a new brand in the European financial landscape seemed quite favorable.
We began working on the project in the spring of 2022. We often joke within the company that we have a tradition of giving birth to new brands during times of crisis (fun fact: ClickCredit UA was launched during a lockdown, and ClickCredit PL during a war).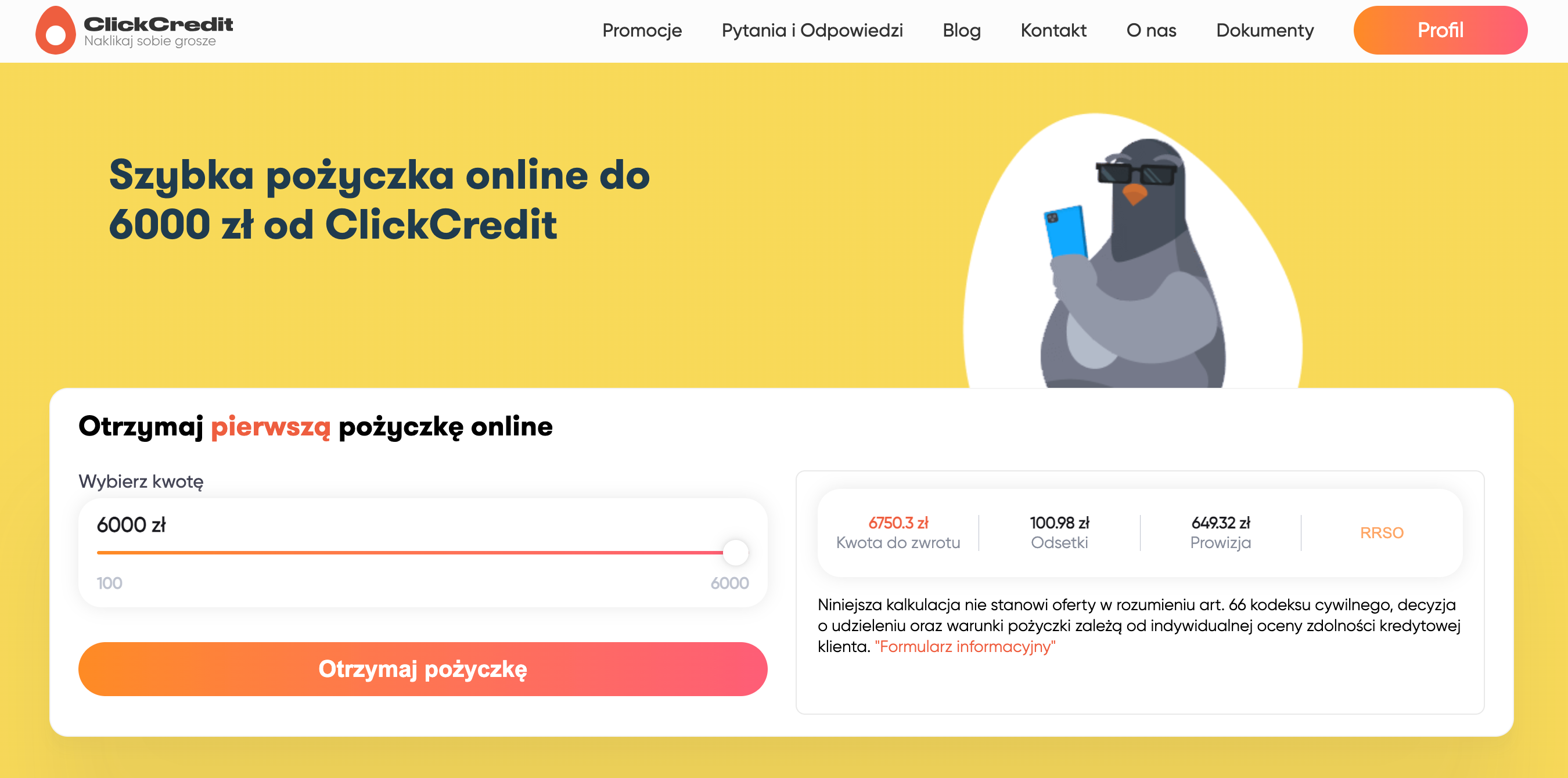 What is the vision, mission, and values of ClickCredit PL?
Right from the start, our financial group has been driven by a single mission: to make money easily accessible.
Our primary focus is simplifying the client's journey by streamlining processes. We achieve this through automation, using client identification systems to automate form filling and implementing a user-friendly photo verification system.
We prioritize providing an exceptional user experience across our website and applications.
Moreover, our scoring system is designed to eliminate the complexities of obtaining funds, avoiding burdensome bureaucracy like extensive document requirements, income statements, or guarantor letters.
ClickCredit Poland is known for providing loans within minutes to address temporary economic needs. How do you manage to maintain a low-risk rate?
The foundation of any risk model lies in analyzing big data through machine learning. However, when starting a new project, we often face a lack of sufficient information to build our own scoring model.
To overcome this challenge, we've developed a valuable practice during the initial stages of launching a new service or entering a new country: collaborating with local experts who possess credit-scoring expertise.
This strategic collaboration allows us to effectively address the customer analysis aspect. For example, when we introduced the ClickCredit project in Poland, we partnered with a prominent credit-scoring specialist.
Through this partnership, we gain access to crucial data points, such as the client's credit history and scoring. Subsequently, our verifiers make informed decisions on loan approvals manually. By combining automation and expert judgment, we successfully maintain a relatively low default rate.
Why should investors choose to invest in ClickCredit loans?
Our company has been operating successfully in Europe and Asia for over 7 years. During this time, we have streamlined project integration processes for different markets and gained valuable insights to develop client-focused systems.
These systems include efficient CRM platforms to handle client requests and marketing efforts, as well as our dedicated Data Science Lab with risk analysts specialized in building fintech risk models. We also have extensive experience in dealing with challenging markets.
Despite the difficulties caused by the pandemic, our OnCredit service in Vietnam achieved profitability within just three months and became one of the top five financial service providers in the country.
In Ukraine, even during times of war, we managed to break even within a short four-month period after relaunching our lending services and maintained a leading position as one of the top two companies based on the number of contracts concluded. Moreover, despite being one of the largest players in Ukraine since 2017, we boast one of the smallest default portfolios in the market. In the Polish market, we faced a minor setback due to market regulations.
However, we quickly responded by introducing a new product — digital cards. In the first month alone, this product has shown promising profitability and offers significant growth opportunities.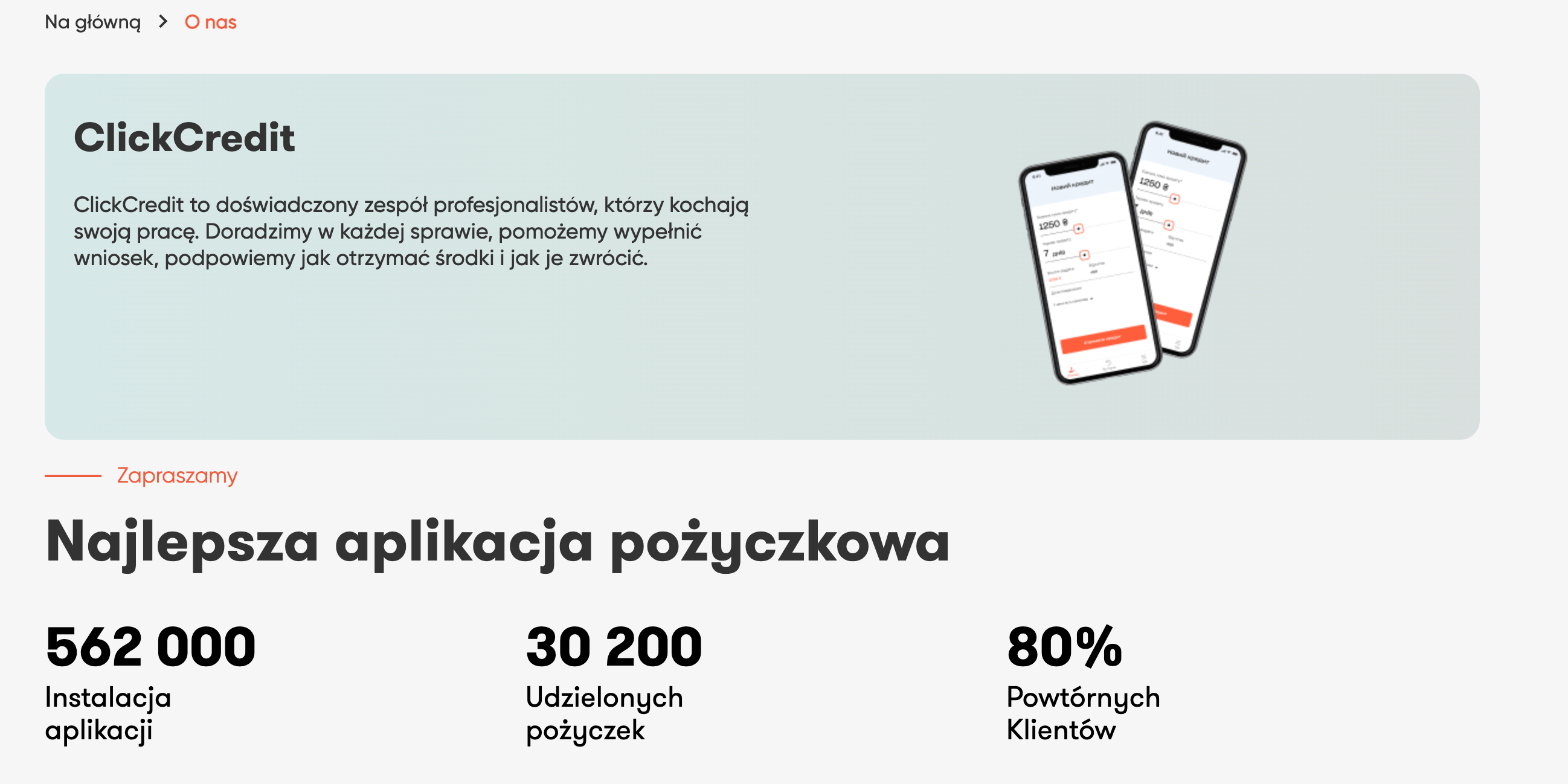 What are ClickCredit's plans for the future?
In March 2023, we achieved a significant milestone by obtaining the MIP license (Mała instytucja płatnicza). This license has allowed us to expand into card products and credit lines, broadening our range of offerings. It also presents exciting opportunities for us to move towards the realm of neo banking.
So far, we've proudly introduced a banking product tailored to meet the needs of our valued customers. We're thrilled to announce that we've already issued the first 500 digital cards, marking a successful implementation of this innovative solution.
©2023, Lonvest P2P Investment Platform LLC. All Rights Reserved