Lonvest Product Updates: July 2023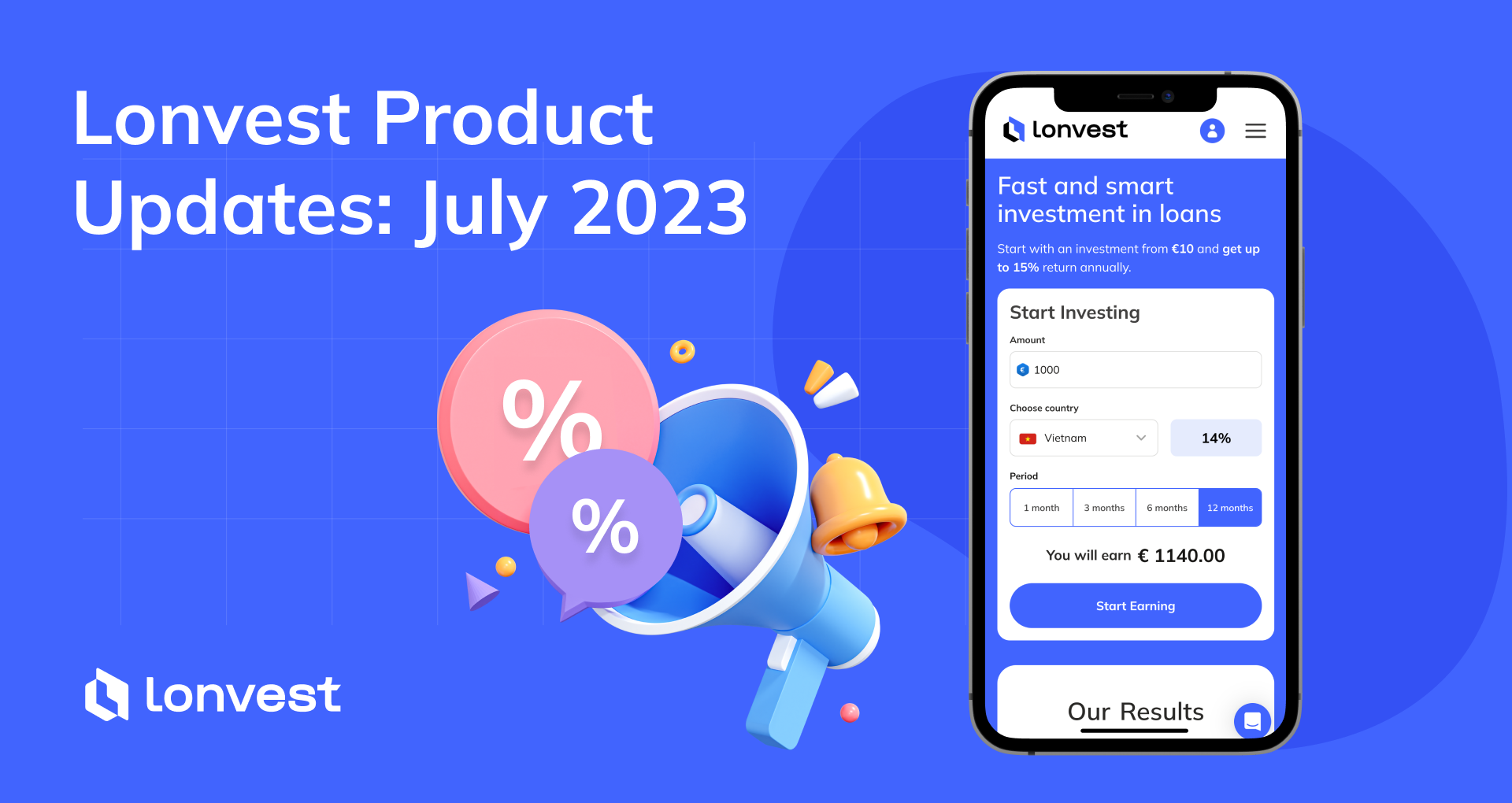 Hey there, savvy investors! We're back with some fantastic news. We've been hard at work to bring you a bunch of improvements that will make your investing journey smoother than ever before.
In this article, we'll walk you through the latest updates, including a super quick registration process, an enhanced investment calculator, and the exciting addition of Click Credit, a trusted loan originator from Poland. Let's dive right in!
1. Lightning-Fast Registration Process
We've made signing up on Lonvest a breeze! We understand your time is precious, so we've simplified our registration process to get you up and running in just three minutes.
That's right, it's as quick as making a cup of coffee! With fewer steps and intuitive guidance, you'll be joining our amazing community of investors in no time.
Step 1.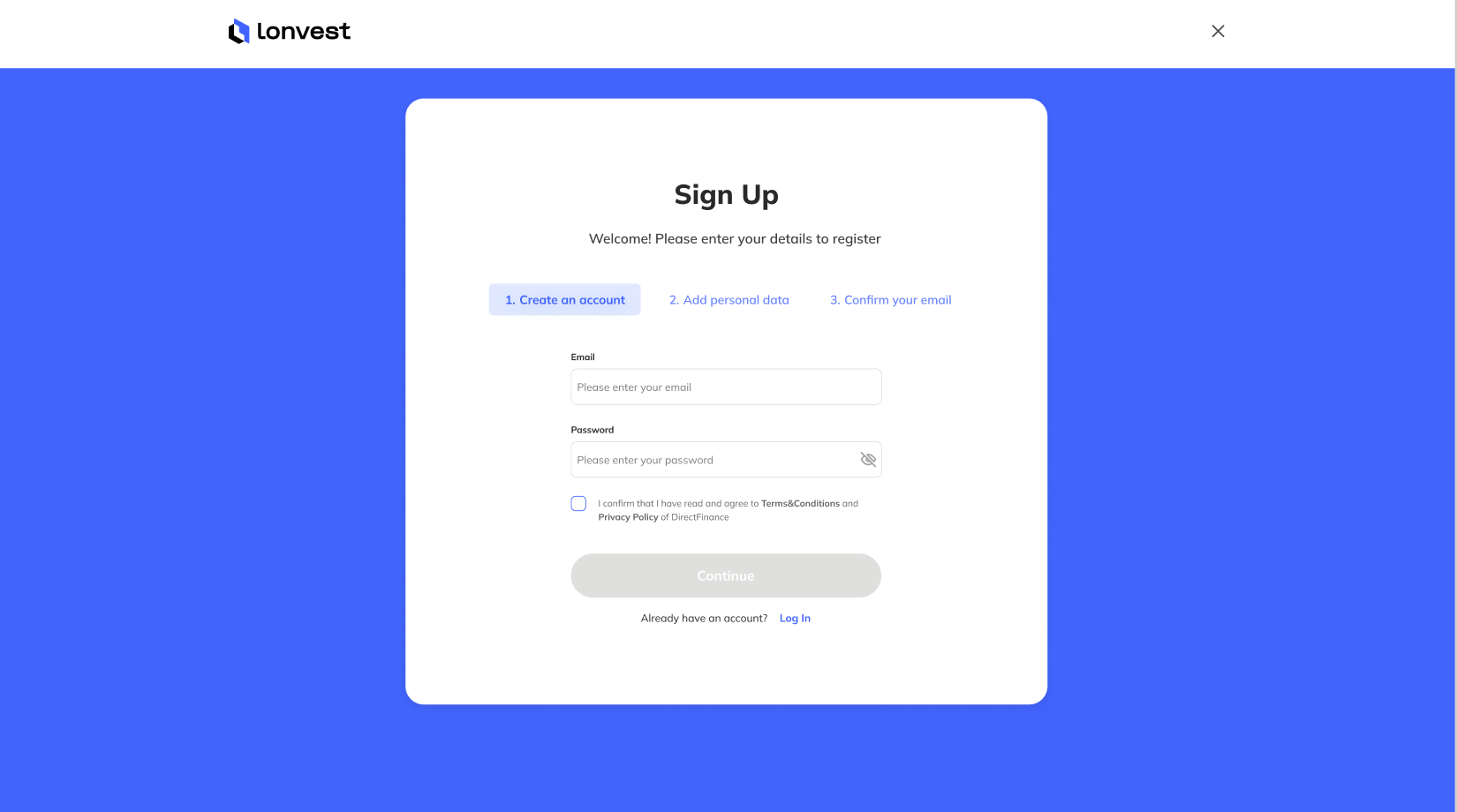 Step 2.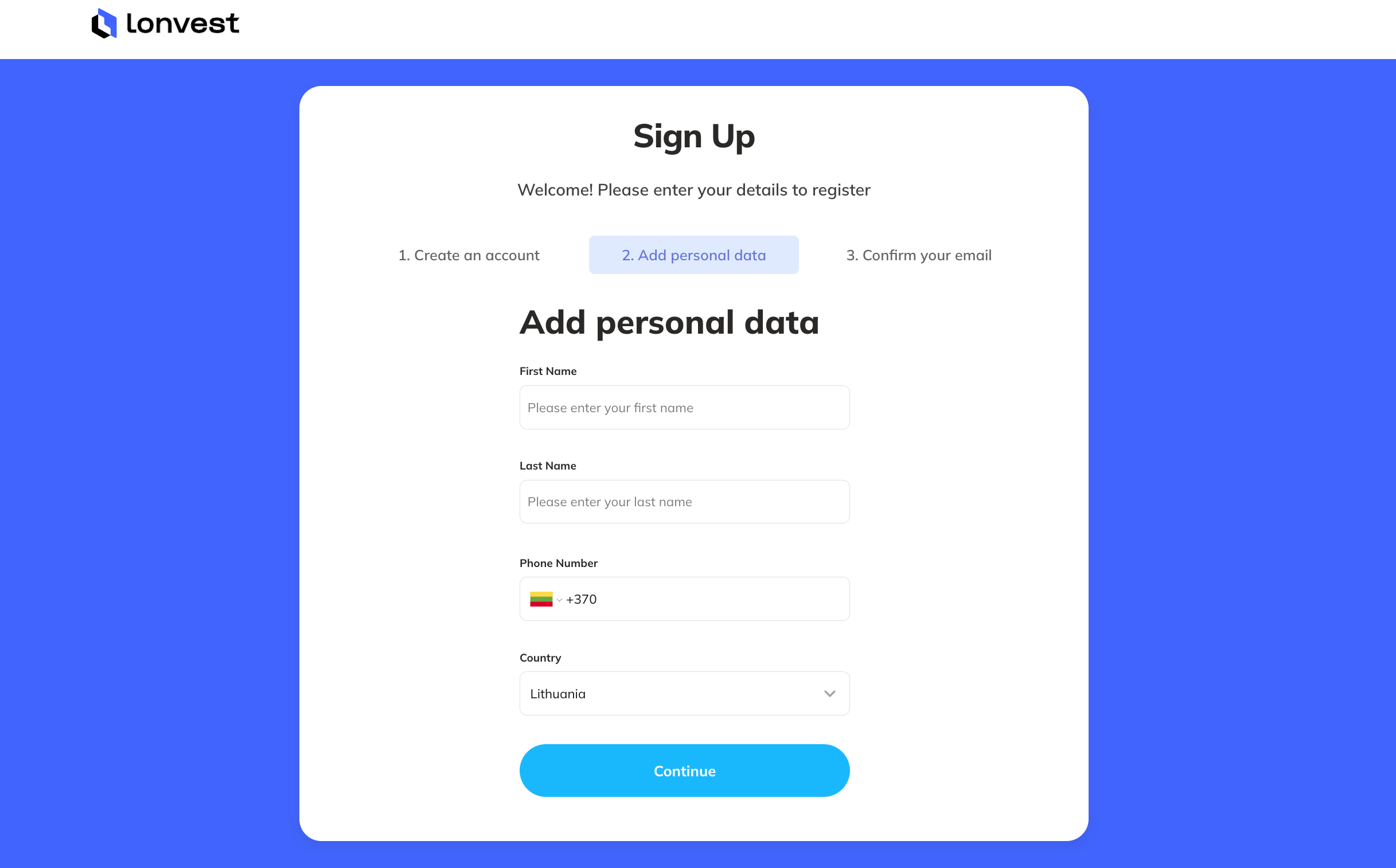 Step 3.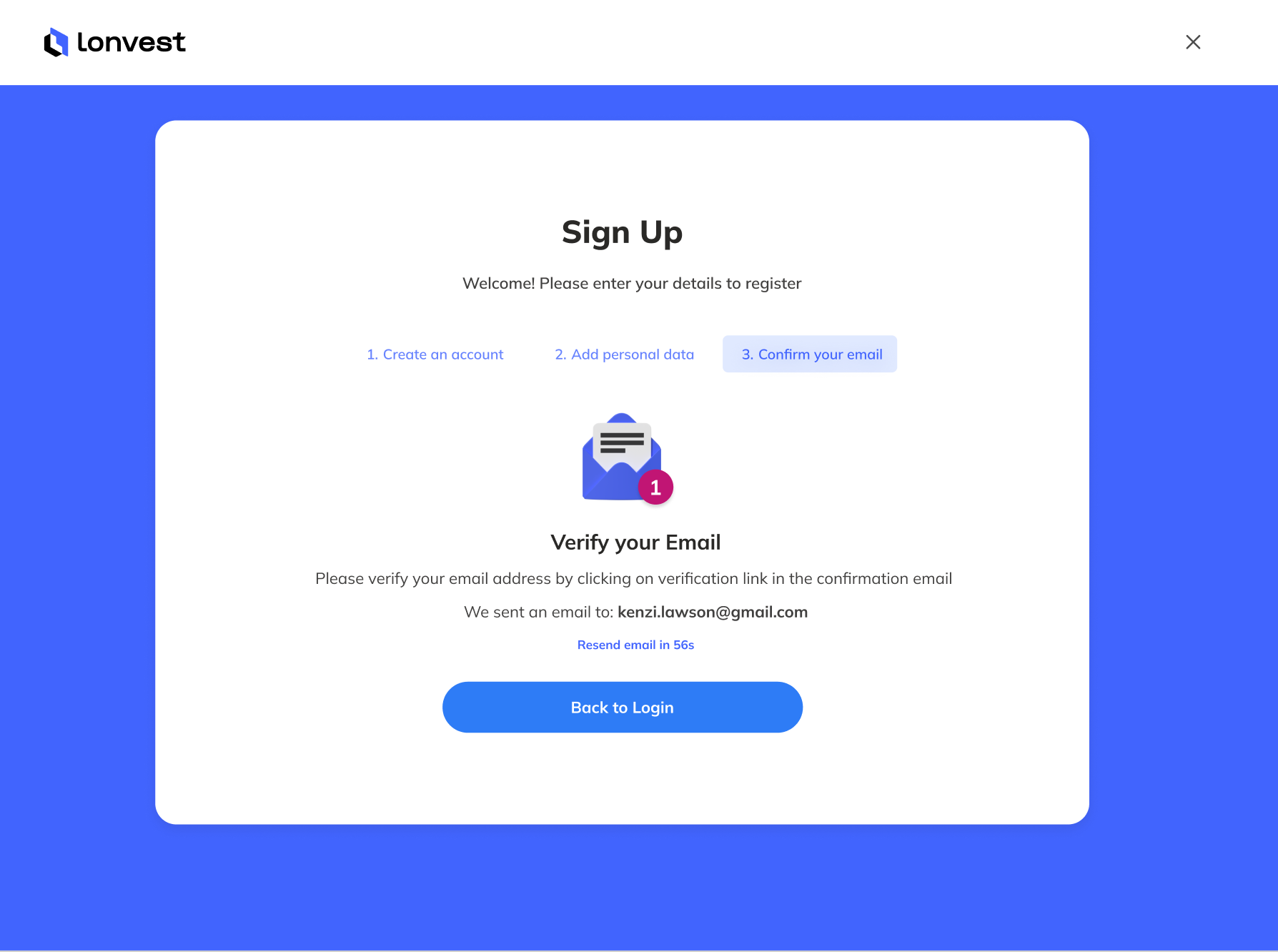 2. Turbo-Charged Investment Calculator
Investing smartly is the name of the game, and we're here to equip you with the best tools. Our investment calculator just got a major upgrade! Now, it's even more user-friendly. You'll love the new options we've added, giving you the flexibility to choose between two countries: vibrant Vietnam or the stable economy of Poland. Plus, you can now customize your investment term to align perfectly with your financial goals. Crunch those numbers and watch your investments flourish!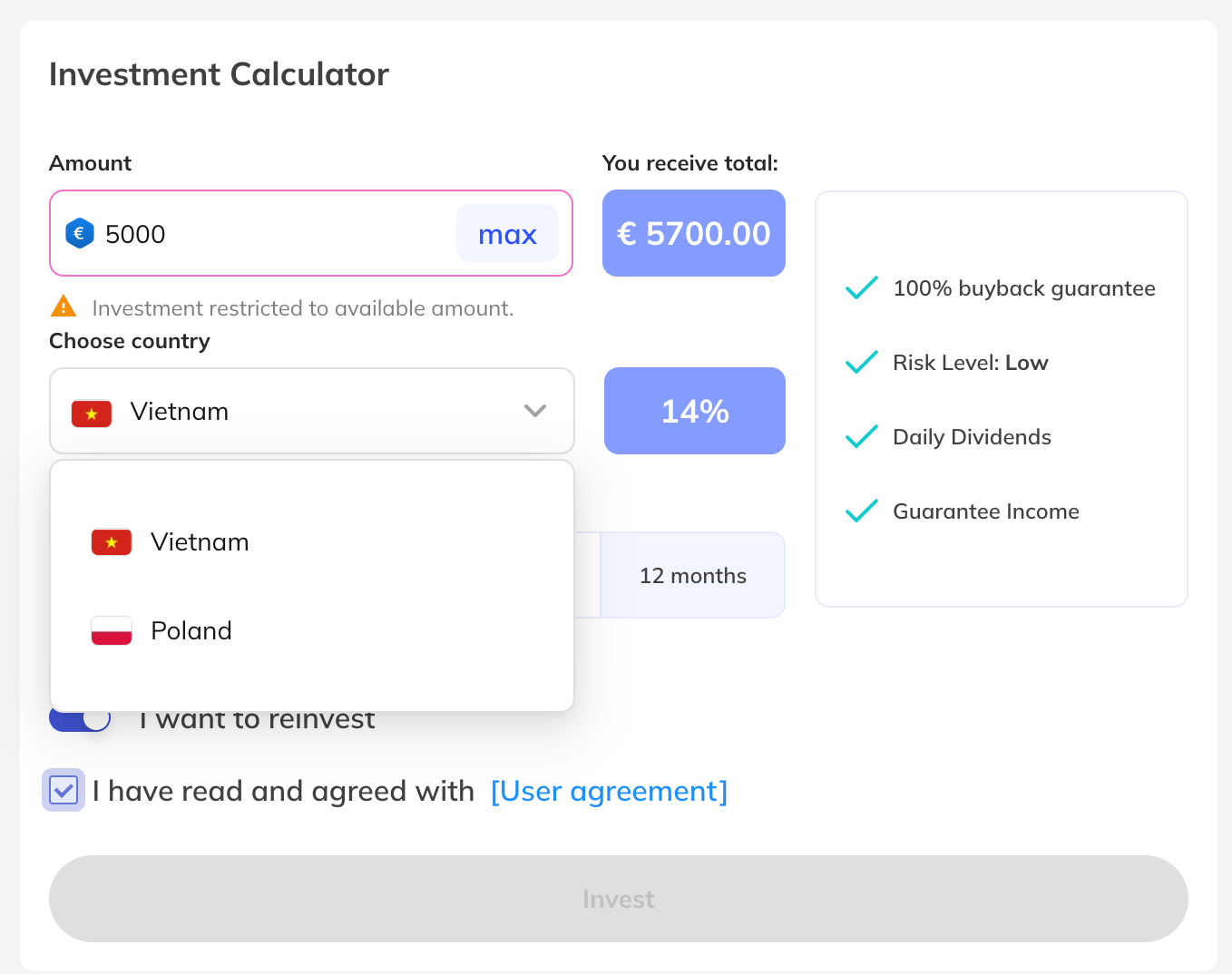 3. Introducing Click Credit
Your Gateway to Polish Opportunities: We couldn't be more excited to introduce our new partner, Click Credit PL, a trusted loan originator from Poland. They bring a wealth of expertise and a solid track record to the table, ensuring that your investments are backed by top-notch loans. With Click Credit PL joining our loan originator network, we're expanding your horizons and offering you a diverse range of investment opportunities. It's all about giving you the freedom to decide and grow your investments in multiple countries. By the way, have you already read an interview with COO Click Credit PL Daria Navrotskaya?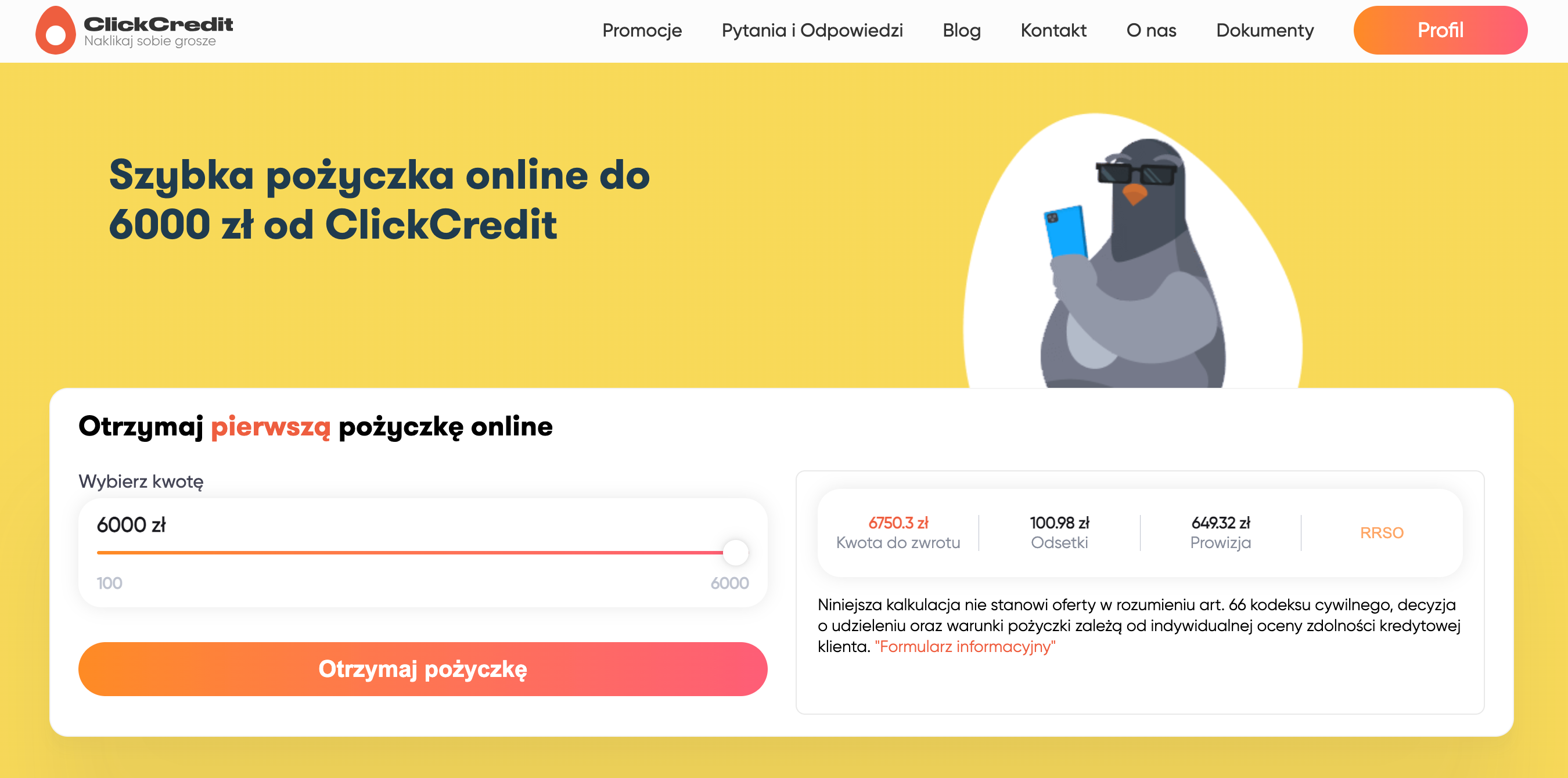 At Lonvest, we're all about making investing a delightful experience for you. With our recent updates, including a lightning-fast registration process, a turbo-charged investment calculator with country and term options, and the introduction of Click Credit as a fantastic loan originator from Poland, we're taking your investment journey to the next level.
Whether you're a seasoned investor or just getting started, Lonvest is your trusted companion for peer-to-peer lending. So, why wait? Jump in today and discover the incredible convenience, flexibility, and diverse investment options that await you on our platform.
Happy investing, folks! Your financial prosperity starts right here, right now, with Lonvest!
©2023, Lonvest P2P Investment Platform LLC. All Rights Reserved