Lonvest Product Updates: October'23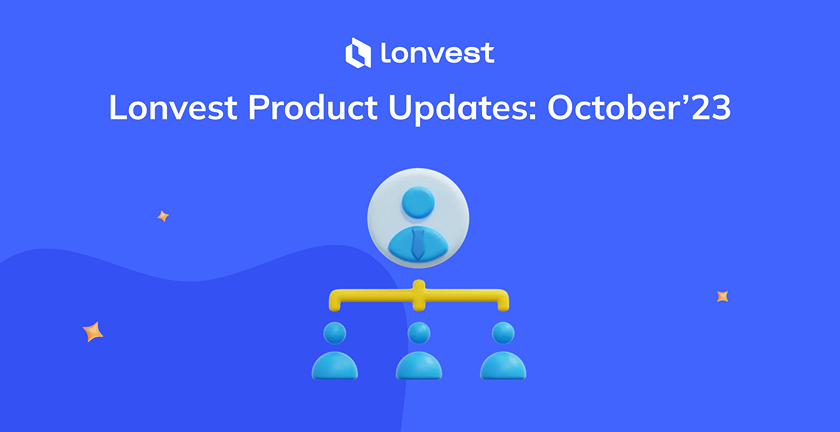 We're back with exciting updates to make your investment journey with Lonvest even more rewarding and seamless. In this edition of Lonvest Product Updates, we're thrilled to unveil several exciting features and offers that you won't want to miss.
1. Introducing the Lonvest Referral Program: Earn Extra Cash with Friends!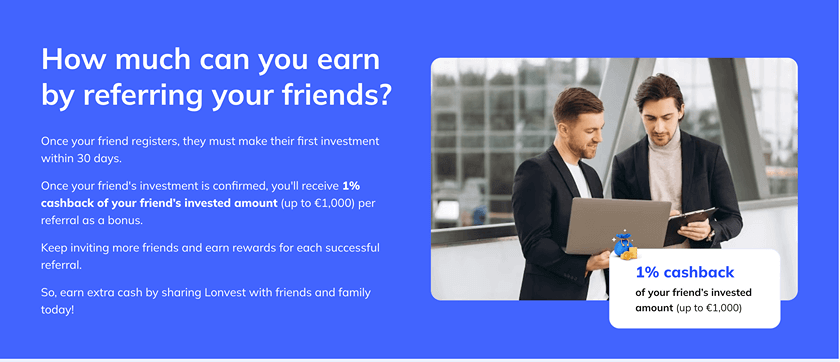 At Lonvest, we believe that sharing is caring, and we want to reward you for spreading the word. That's why we're excited to announce the launch of our Referral Program. Now, you can earn extra cash by inviting your friends and family to join Lonvest.
Here's how it works:
Get your unique referral link in your account
Invite your friends to Lonvest using your link
Once your friend registers and makes their first investment within 30 days, you'll receive a 1% cashback of your friend's invested amount (up to €1,000) as a bonus.
Keep inviting more friends and keep earning more rewards!
Don't miss out on this fantastic opportunity to boost your earnings effortlessly. Start sharing Lonvest with your network today and watch your cash rewards grow!
2. Exclusive Investment Opportunity in Partnership with Click Credit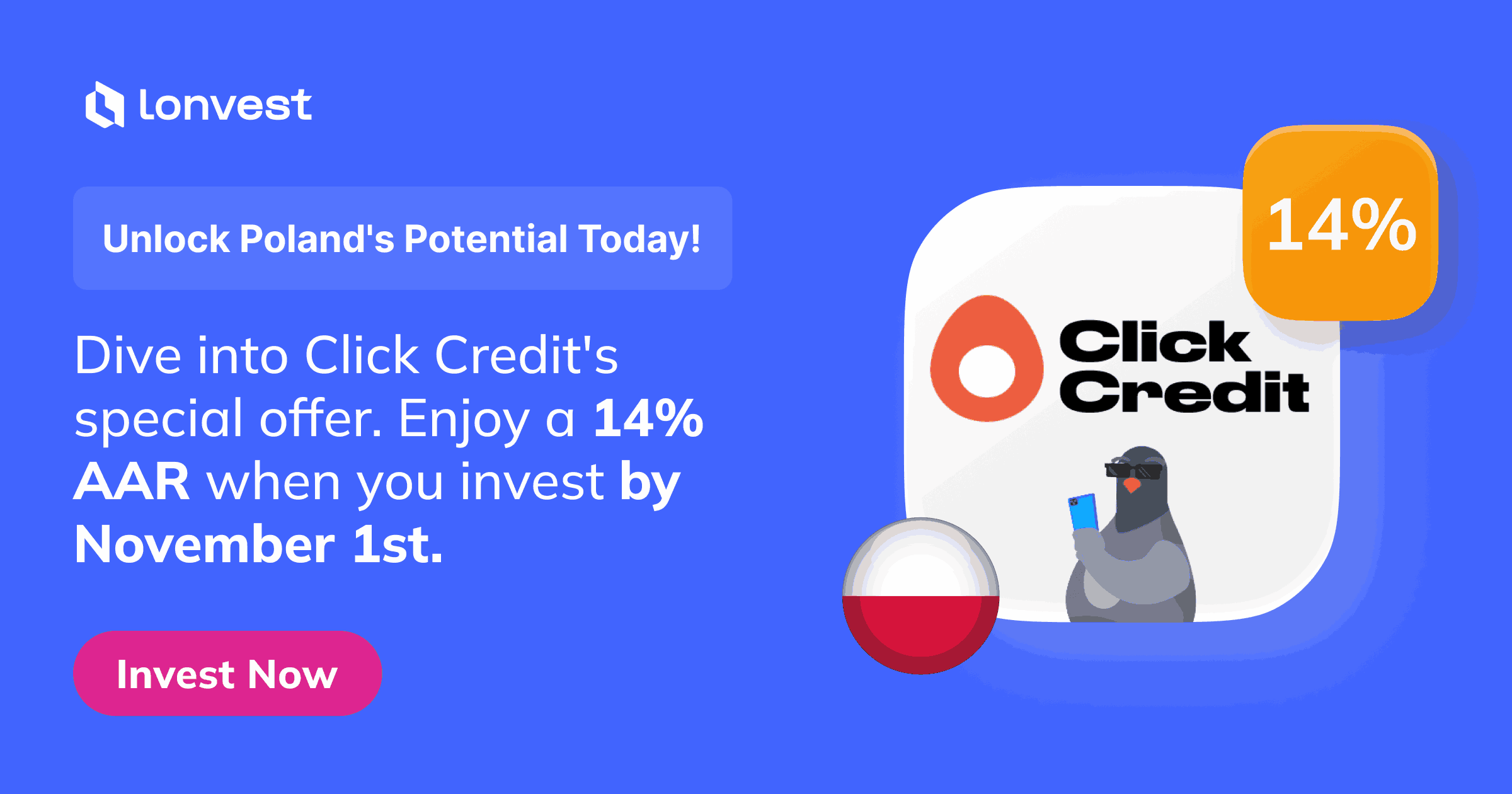 We're proud to partner with Click Credit, one of our trusted Loan Originators in Poland, to bring you an exclusive investment opportunity. For a limited time, you can invest in Polish loans and secure an impressive 14% annual return before November 1st.
This exclusive offer is your chance to diversify your portfolio and earn higher returns on your investments. Don't wait too long; this opportunity won't last forever. Invest in Polish loans and maximize your earnings today!
3. Bonjour! Lonvest Now Speaks French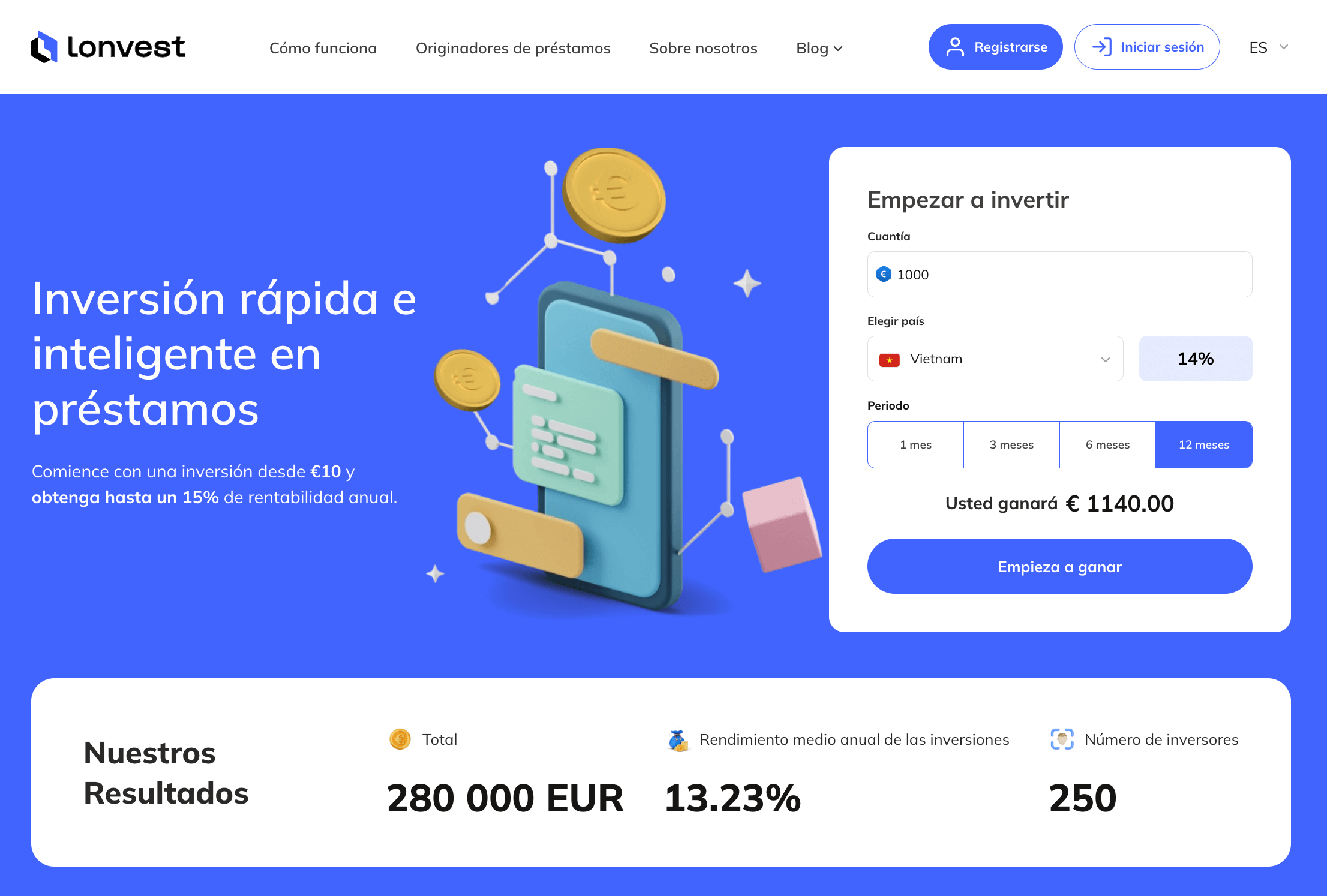 We believe in making investing accessible to everyone, and that includes speakers of different languages. That's why we're excited to announce that we've added the French language to our platform. Now, you can navigate Lonvest and access all the information you need in French.
This expansion is just one more step in our commitment to providing a user-friendly experience for our global community of investors.
4. September Milestones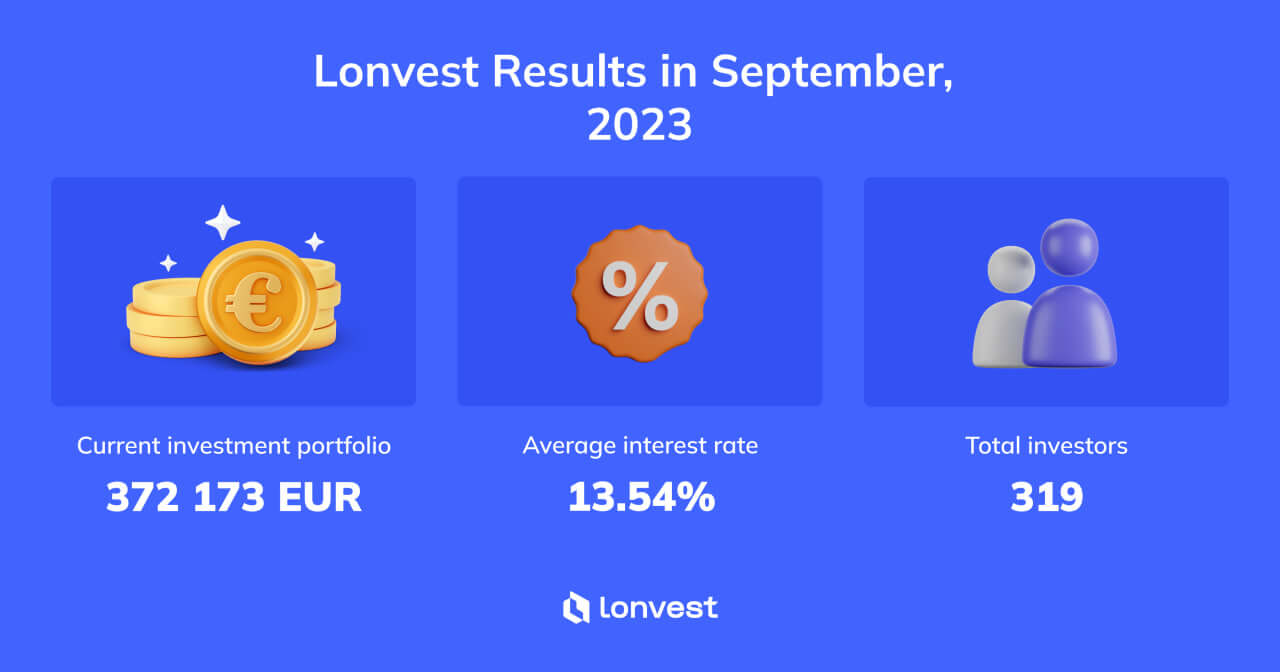 As we sail through the winds of September, Lonvest continues to reach new milestones:
Portfolio: We now manage an impressive portfolio worth 372,173 EUR, ensuring your investments are well-diversified.
Investors: Our community is growing stronger, with 319 investors joining us on this exciting journey.
Average Interest: Lonvest is proud to maintain an average interest rate of 13.54%, offering you competitive returns on your investments.
These milestones reflect our dedication to your financial success, and we're grateful for your trust and support.
Thank you for being part of the Lonvest community. We look forward to continuing this journey with you, bringing you more opportunities, languages, and exciting updates in the future.
Stay tuned for more exciting news and offers from Lonvest. Happy investing!
©2023, Lonvest P2P Investment Platform LLC. All Rights Reserved