Lonvest Product Updates: September'23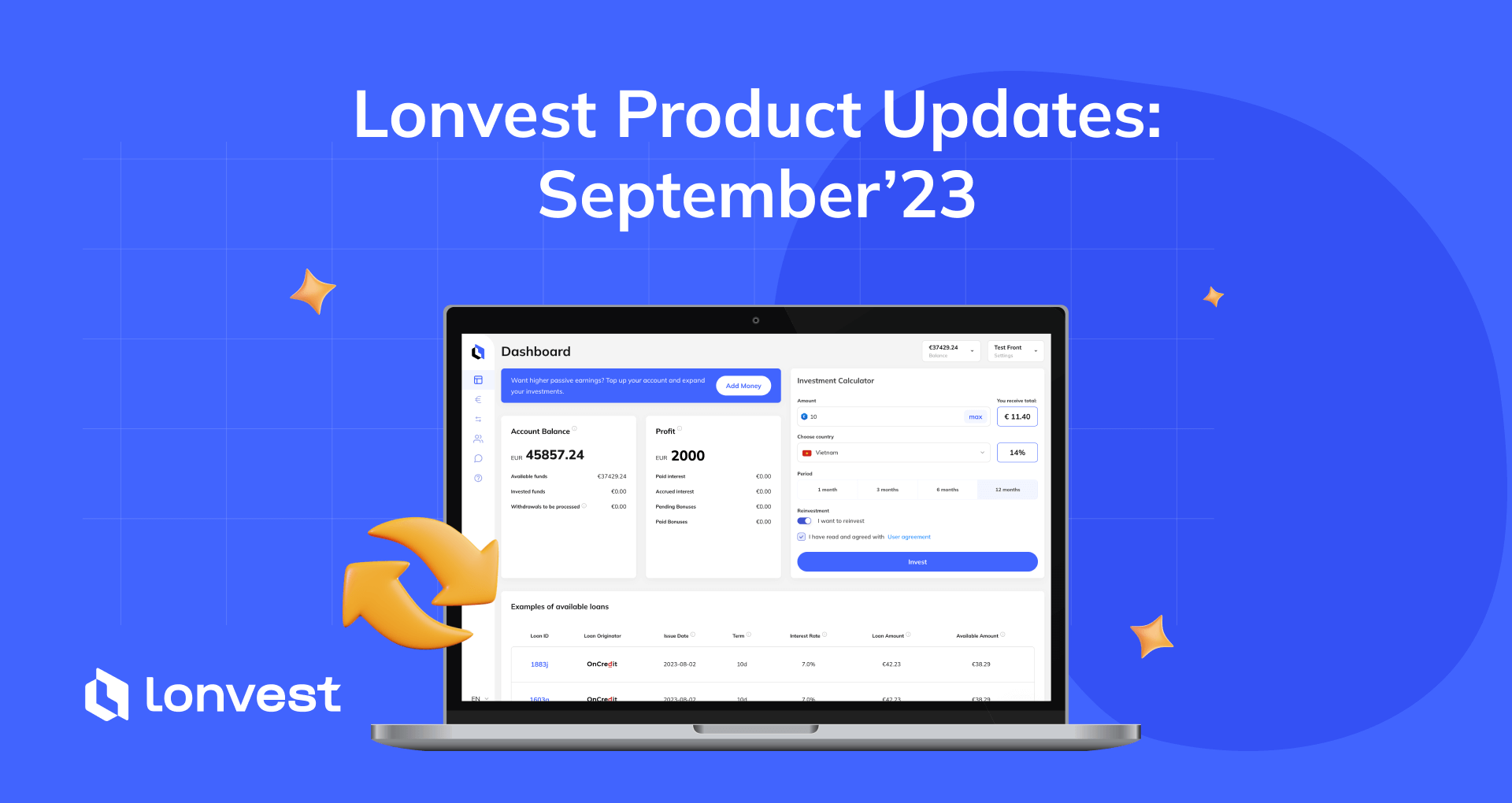 Hey Lonvestors,
Autumn brings change, and so do we! September was bustling with upgrades and tweaks. Here's a look at the spotlight features:
1. A Dashboard Tailored to Your Investment Journey
Dashboard has always been the control center for investors, and we've just made it more insightful.
Enhanced Visibility: Dive into a detailed breakdown of your investments and earnings on Lonvest with our newly designed two-column format. On the left, see your balance at a glance. On the right, dig deep into your profit metrics.

Profit Breakdown: We've made it simpler for you to understand where your profits are coming from. Your total profit now segregates into:

Paid Interest
Accrued Interest
Pending Bonuses
Paid Bonuses

Top-Menu Tweaks: For easy access, we've also placed the balance alongside two crucial buttons — deposits and withdrawals — right in the top menu. No more searching!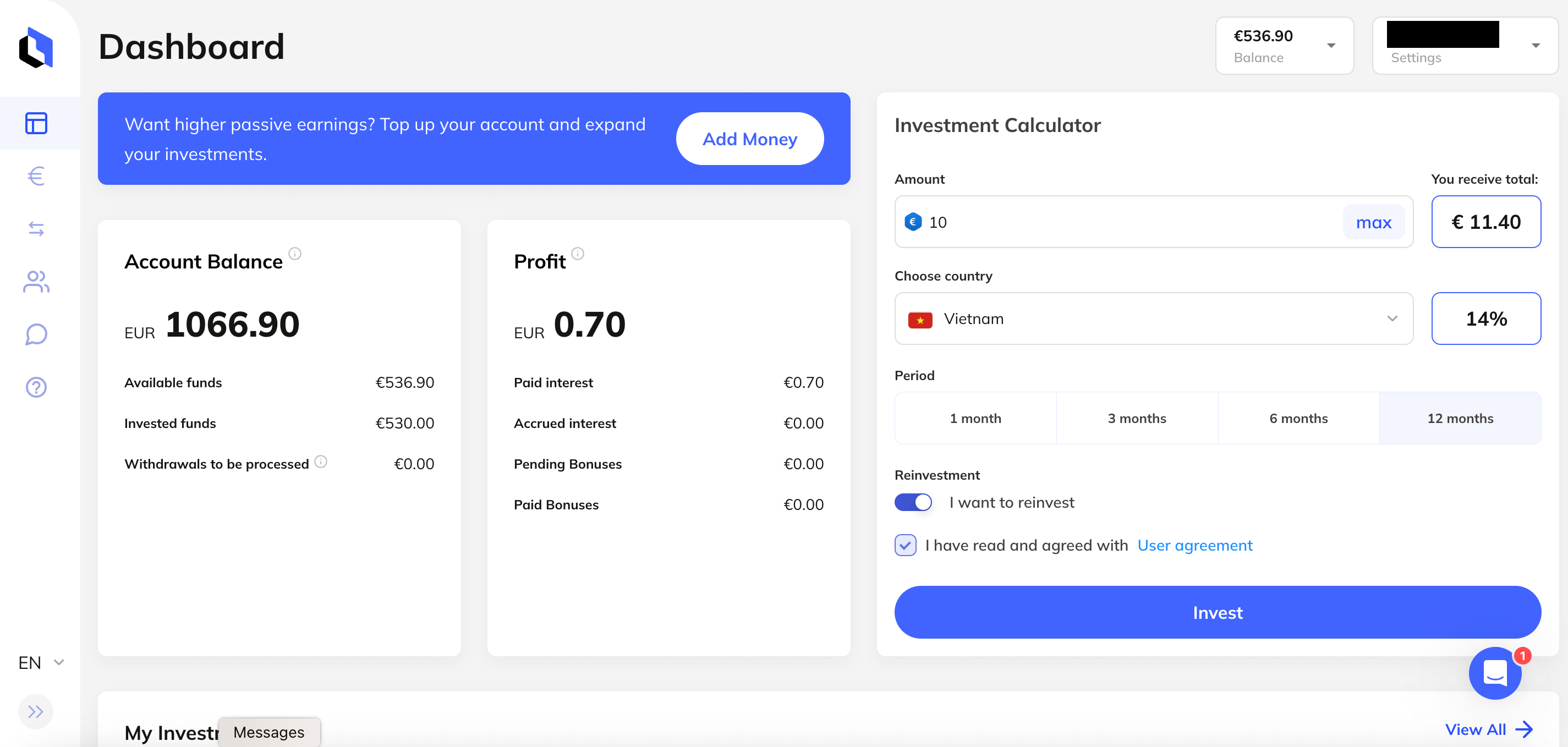 2. Multilingual Mastery: Welcoming Spanish & German!
In our quest to make Lonvest even more user-friendly, we've expanded our linguistic horizons. We've introduced Spanish and German languages to the interface. So, whether you're saying 'invertir' or 'investieren', Lonvest now speaks your language.
3. Our August Achievements – Thanks to You!
Every month, we thrive on celebrating our achievements with our investors. Here's a snapshot of how we did in August:
Current Investment Portfolio: A whopping EUR 325,000
Our Investor Family: Grew to 275 members
Average Interest Rate: Standing tall at 13.23%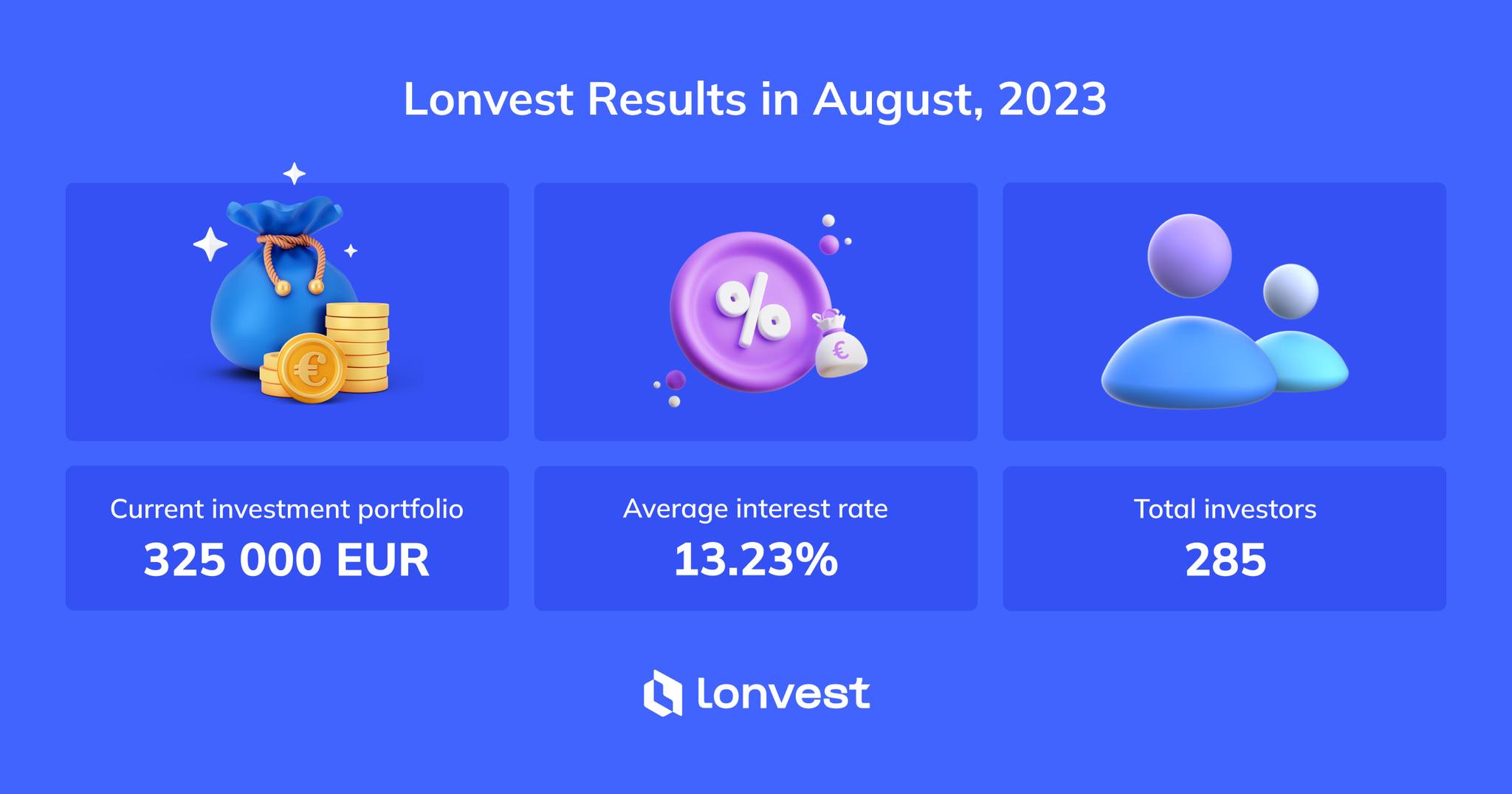 These metrics aren't just numbers. They are a testament to the faith you've shown in us and the diligence with which we work. We believe in transparency and these milestones showcase our relentless pursuit of excellence.
©2023, Lonvest P2P Investment Platform LLC. All Rights Reserved