Update on Polish Market regulations for P2P investment and Beyond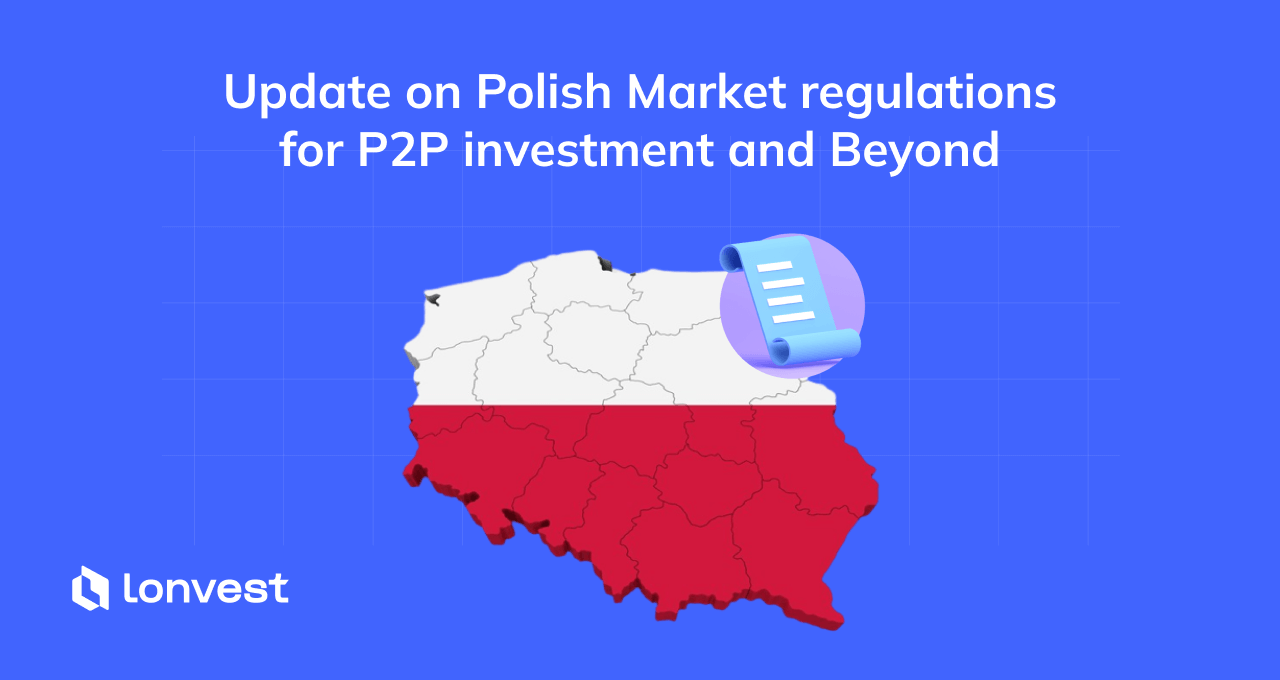 We wish to inform you of significant changes in the financial regulatory environment of Poland. Starting in 2024, Poland is introducing stricter loan regulations which will impact our operations, particularly in the P2P investment in loans.
In light of these upcoming changes, we have made the strategic decision to gradually reduce our loan offers in Poland. For us, the interests of investors and the safety of investments are a high priority; therefore, effective from November 1st, we will not be adding any new loans from Poland to Lonvest.
For our investors who wish to divest from Polish investments, we are offering this option without incurring any fees, ensuring flexibility in reallocating your assets.
We would also like to assure you that our legal team is exploring avenues to possibly reintroduce Polish offers in the future, in compliance with the new regulations.
On a positive note, we are pleased to report that our investments in Vietnam are delivering robust returns of 14% annually. Additionally, we are in the process of expanding our portfolio to include investment opportunities in Sri Lanka.
We greatly appreciate your trust and partnership with Lonvest and remain committed to safeguarding and growing your investments.
©2023, Lonvest P2P Investment Platform LLC. All Rights Reserved